307 1160 Burrard Street, Vancouver
307 1160 Burrard Street
, Vancouver
×
18 Photos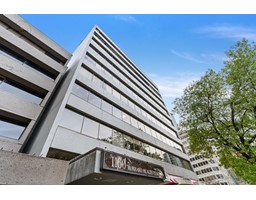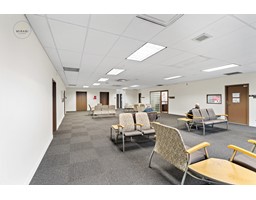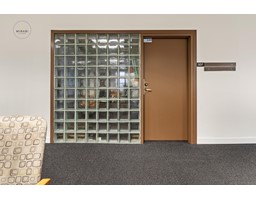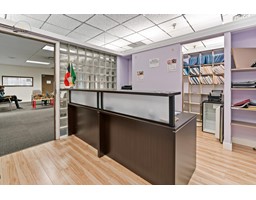 MLS®: c8048055
Type: Commercial
Property Description

for 307 1160 Burrard Street, Vancouver, BC, V6Z2E8

Welcome To 307 1160 Burrard Street. VACANT...1160 Burrard Street houses a variety of medical professional and office based Tenants easily accessible to Yaletown and City Centre on the southwest portion of the downtown Burrard corridor. The area is improving with new developments. 15 min walk to both Burrard and City Centre Stations being very accessible to all of the Burrad, Granville and Cambie Street bridges (id:1945)
Property Details

for 307 1160 Burrard Street, Vancouver, BC, V6Z2E8
Constructed Date: 1982
Fireplace Present: False
Property Age: 40
Full Address: 307 1160 Burrard Street Vancouver V6Z2E8
Land Info
Additional Info
Lease Per Unit: square feet
Maintenance Fee: 721.54
Maintenance Fee Payment Unit: Monthly
Property Location
City: Vancouver
Country: Canada
Latitude: 49.2793171
Province: British Columbia
Longitude: -123.1283259
Postal Code: V6Z2E8
Street Name: BURRARD
Unit Number: 307
Street Number: 1160
Street Suffix: Street
Street Address: 307 1160 BURRARD STREET
This listing content provided by

REALTOR.ca

has been licensed by REALTOR®
members of

The Canadian Real Estate Association
Nearby Places
| | | |
| --- | --- | --- |
| Name | Type | Distance |
| St. Paul's Hospital (Vancouver) | Paul's Hospital is an acute care hospital located in downtown Vancouver, British... | 0.1 km |
| Electra Building Vancouver | The Electra Building is a major structure in Vancouver, British Columbia.... | 0.3 km |
| Japadog Vancouver | The chain, which specializes in hot dogs that include variants of Japanese-style... | 0.4 km |
| Commodore Ballroom | Night club | 0.6 km |
| Burrard Bridge Marine Bar & Grill | Bar | 0.7 km |
| Yaletown–Roundhouse station Vancouver | Yaletown–Roundhouse is a SkyTrain station on the Canada Line in Vancouver, Briti... | 0.7 km |
| Canadian College of English Language Vancouver | Canadian College of English Language (known as Canadian College or CCEL) is an E... | 0.7 km |
| Burrard Bridge Vancouver | The high, five part bridge on four piers spans False Creek, connecting downtown ... | 0.7 km |
| Vancouver City Centre station | Vancouver City Centre is a SkyTrain station on the Canada Line in Vancouver, Bri... | 0.8 km |
| Living Shangri-La Vancouver | The 62-storey Shangri-La tower contains a 5-star hotel and its offices on the fi... | 0.8 km |
| Hotel Georgia (Vancouver) | ... | 0.8 km |
| Rosewood Hotel Georgia | Lodging | 0.8 km |
| Trump International Hotel and Tower (Vancouver) | The 69-storey, 188-metre-high (616 ft), mixed-use tower will be located at 1151 ... | 0.9 km |
| Roedde House Museum Vancouver | Located in Vancouver's West End neighbourhood, the museum is centered in the res... | 0.9 km |
| Vancouver Public Library - Central Branch | Library | 0.9 km |
Similar Commercial listings Stat in Vancouver
We found 6 similar Commercial within 10 km from 307 1160 Burrard Street with a price range from 446,500$ to 928,354$. The postal code V6Z2E8 has a few open houses in Vancouver British Columbia Canada.
When was this Commercial listing built?
307 1160 Burrard Street was built 40 years ago in 1982. If you would like to calculate your mortgage payment for this this listing located at V6Z2E8 and need a mortgage calculator please see above.