342 N Garden Drive, Vancouver
342 N Garden Drive
, Vancouver
×
3 Photos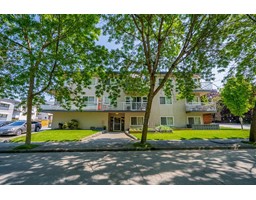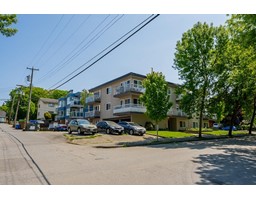 This Townhouse at 342 N Garden Drive Vancouver, BC with MLS Number c8051740 listed by Gordon Kleaman - Greater Vancouver on Vancouver market 3 days ago at $4,560,000
Estimated
Mortgage

21,324$




monthly payment

4.44%




interest rate
MLS®: c8051740
Type: Townhouse
Property Description

for 342 N Garden Drive, Vancouver, BC, V5L3E9

Welcome To 342 N Garden Drive. East Vancouver's latest apartment building FOR SALE. Situated on a corner lot in the quiet Cedar Cove, this building offers 12 suites (11 one-bedroom & 1 two-bedroom) in excellent condition. All units are made special by spacious wraparound balconies. The north-facing units on the second and third floors especially enjoy the magnificent view of the Burrard Inlet and the North Shore mountains. The south-facing units have large windows that allow ample light in. The property features a beautiful garden, well maintained by residents. Tenants also enjoy the convenience of the large private parking lot that is perfect for 9 vehicles. Updates have been implemented recently to increase the value of the property. Such updates include a new roof, hot water tank, hot water boiler, and double-glazed windows. Future development is available as well with a potential 2.4 FSR for purpose-built rental in the Grandview Woodland's OCP. Current rents are substantially below market providing opportunities for rent increases. (id:1945)
Property Information
Tax Year: 2022
Utilities: Water
Year Built: 1967
Lot Features: Lane
Photos Count: 3
Street Dir Prefix: North
Tax Annual Amount: 9826.59
Building Features: Street Lighting
Zoning Description: RM-3A
Association Fee Frequency: Monthly
This listing content provided by

REALTOR.ca

has been licensed by REALTOR®
members of

The Canadian Real Estate Association
Nearby Places
| | | | |
| --- | --- | --- | --- |
| Name | Type | Address | Distance |
| Hastings Community Elementary | School | Vancouver | 0.7 km |
| Pacific Coliseum | Its main use has been for ice hockey and the arena has been the home for several... | | 1.1 km |
| PNE Forum | Establishment | 2901 E Hastings St, Vancouver | 1.2 km |
| New Brighton Park | The park is surrounded by industrial plants, the Hastings Racecourse, as well as... | | 1.4 km |
| Corkscrew (Playland) | It is famous for its appearance in the 2006 motion picture Final Destination 3 (... | | 1.6 km |
| Empire Stadium (Vancouver) | Empire Stadium was a multi-purpose stadium that stood at the Pacific National Ex... | | 1.8 km |
| Cassiar Tunnel | It is located in the north-east corner of Vancouver, British Columbia, near the ... | | 2.2 km |
| Second Narrows Bridge | As the name suggests, it is located at the second narrowing of the Burrard Inlet... | | 2.5 km |
| Seymour River (Burrard Inlet) | This is due to it being fed from a large reservoir backed up behind a dam from w... | | 2.8 km |
| Japantown, Vancouver | It was attacked on 7 September 1907 by the Asiatic Exclusion League, which smash... | | 2.9 km |
| Rocky Mountaineer Station | Prior to 2005, the Vancouver terminus for the Rocky Mountaineer was the Pacific ... | | 3.0 km |
| Windsor Way (Vancouver) | As there was no funding available to turn the many blocks of this street into a ... | | 3.1 km |
| Downtown Eastside | The area, one of the city's oldest, is notorious for its open-air drug trade, se... | | 3.2 km |
| Burnaby Heights | Its northern edge facing the North Shore Mountains comes down rather steeply to ... | | 3.2 km |
| The Warehouse Studio | The Warehouse Studio is a multi-media recording facility in Vancouver, British C... | | 3.3 km |
| Great Northern Way Campus | It is the offspring of a consortium of four local academic institutions (the Uni... | | 3.4 km |
| Dr. Sun Yat-Sen Classical Chinese Garden | Sun Yat-Sen Classical Chinese Garden (simplified Chinese: 中山公园; traditional Chin... | | 3.5 km |
| Rupert station | The station is a part of Metro Vancouver's SkyTrain rapid transit system, run by... | | 3.5 km |
| Whitecaps Waterfront Stadium | The proposed location was north of Gastown on the central waterfront on what was... | | 3.5 km |
| Holiday Inn Hotel & Suites North Vancouver | Food | 700 Old Lillooet Rd, North Vancouver | 3.6 km |
| John Hendry Park | Trout Lake is located in the center of the park and is operated by the Vancouver... | | 3.7 km |
| The Bridge Studios | It operates the largest effects stage in North America... | | 3.8 km |
| North Vancouver (district municipality) | It surrounds the City of North Vancouver on three sides... | | 3.8 km |
| Rogers Arena | Stadium | 800 Griffiths Way, Vancouver | 3.9 km |
| Stadium–Chinatown station | It serves both the Expo Line and the Millennium Line at the eastern entrance of ... | | 3.9 km |
| Gastown | Its historical boundaries were the waterfront (now Water Street and the CPR trac... | | 3.9 km |
| Harbour Centre | Establishment | 555 W Hastings St, Vancouver | 4.0 km |
| New Image College of Fine Arts | New Image has expanded into independent filmmaking under the banner of productio... | | 4.0 km |
| Or Gallery | The gallery is run by a paid Director/Curator and a voluntary Board of Directors... | | 4.0 km |
| Gilmore station | The station is located at Gilmore Avenue and Dawson Street... | | 4.1 km |
Similar Townhouses Stat in Vancouver
We have found 6 Townhomes that closely match the specifications of the property located at 342 N Garden Drive with distances ranging from 2 to 9 kilometers away. The prices for these similar properties vary between 3,100,000 and 5,500,000, providing a good range for comparison. Moreover, we have also discovered that there are a few open Townhomes in the V5L3E9 postal code area of Vancouver British Columbia Canada.
342 N Garden Drive mortgage payment
Based on the given information, we can estimate the monthly mortgage payment for someone interested in purchasing the property located at 342 N Garden Drive. The current price of the property is $4,560,000, and the mortgage rate being used for the calculation is 4.44%, which is a competitive rate offered by Ratehub.ca. Assuming a conventional mortgage with a 20% down payment, the total amount borrowed would be $3,648,000. This would result in a monthly mortgage payment of $21,324 over a 25-year amortization period.